Writers Beyond


West Branch Christan Writers

2nd Annual Writers' Conference

October 25, 2014


First Baptist Church of Milton

316 Golf Course Rd

Milton, PA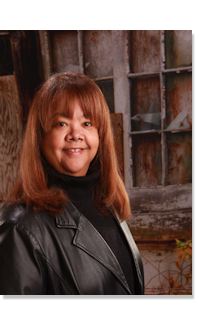 Keynote Speaker
Bonnie Calhoun


As a compliment to Bonnie's love for writing,  she has a natural progression into the marketing and advertising field.

As the Director of the CFBA

,

she lead a contingency of 250+ book reviewers that do bi-weekly blog tours.

Bonnie is the Owner/Publisher of CFOM

.

The magazine is in its 6th year. Monthly we post a new issue of 35+ columns by the best and brightest authors, publishers, and agents in our industry.

The American Christian Fiction Writers have designated her as the Northeast Zone Director, where she leads the membership loop for New York, New Jersey, and the New England states. 

Bonnie is an Author member of International Thriller Writers, and an industry professional member.

At NovelRocket.com, she is part of Ground Control as a web specialist. Bonnie also acts as the webmaster and Marketing Analysis Assistant for agent Terry Burns of Hartline Literary Agency, and the webmaster for Hartline Literary.


 You can find out more about Bonnie and her upcoming publication THUNDER at www.bonniecalhoun.com

**********************************************


Registration


Your registration fee includes your choice of workshops, lunch, and the opportunity to enter nine writing contests.


Also, you may submit a Christmas themed story (up to 1200 words) for critique and possible publication in the West Branch Christian Writers Christmas insert printed in the Williamsport Sun Gazette. 




Registration Opens July 1, 2014






Book Store



A bookstore will be set up for your participation. You may bring your published works to sell on commission. Please price your books clearly, and present them to the bookstore during Registration.

 click here for consignment sheet.

 If you have questions,
you can contact
 Susan Lower

 by clicking below




Susan Lower, Director


Conference Information


Coffee and donuts will be available during registration. Lunch will be served in two shifts. You may skip lunch to attend an additional workshop without change in conference fee.

We ask you to honor your choice of lunch or no lunch, but you will not be held to your workshop choices. The registration process helps us to estimate the size of the classroom needed for each workshop, and helps your leaders prepare their handouts, so please be as accurate as possible.